Department of Civil Engineering
About the Department:
The department of Civil was established in 2009 with an intake of 60 students in the UG Programme. The present intake is 30 students. The department also runs Post-Graduate programmes in two specializations namely M.Tech(Structural Engineering) and M.Tech(Transport Engineering) with a total intake of 60 students.
The department has highly qualified and experienced faculty with four professors, one associate professor and twelve assistant professors and five academic assistants. The department has good infrastructure facilities and is equipped with full fledged laboratories. The department also has full fledged audio-visual facilities for effective teaching. The staff members are deputed to participate in workshops, conferences and refreshers courses to keep in place with recent development programme.
As a part of the curriculum, Industrial visits are arranged for students to upgrade their skill and knowledge. Our Civil students also actively participated in paper presentation contest organized at various Engineering Colleges and Universities. Some of them have been awarded in these Paper presentation contests.
The department has full fledged laboratories to meet  the requirements of both UG as well as PG curriculums.
VISION:
To produce Civil Engineers of high caliber, technical skills and ethical values to serve the society and nation. To make the department a centre of excellence in the field of civil engineering and allied research. To provide knowledge base and consultancy services to the community in all areas of civil engineering.
MISSION:
To impart quality and real time education to contribute to the field of Civil Engineering. To impart soft skills, leadership qualities and professional ethics among the graduates to handle projects independently. To develop graduates to compete at the global level.
About HOD:
| | |
| --- | --- |
| Name | K.KIRAN KUMAR |
| Qualification | M.Tech(PhD) |
| Specialization | CIVIL |
| E-mail ID | kondrukirankumar27@gmail.com |
| Mobile | +91-9848552591 |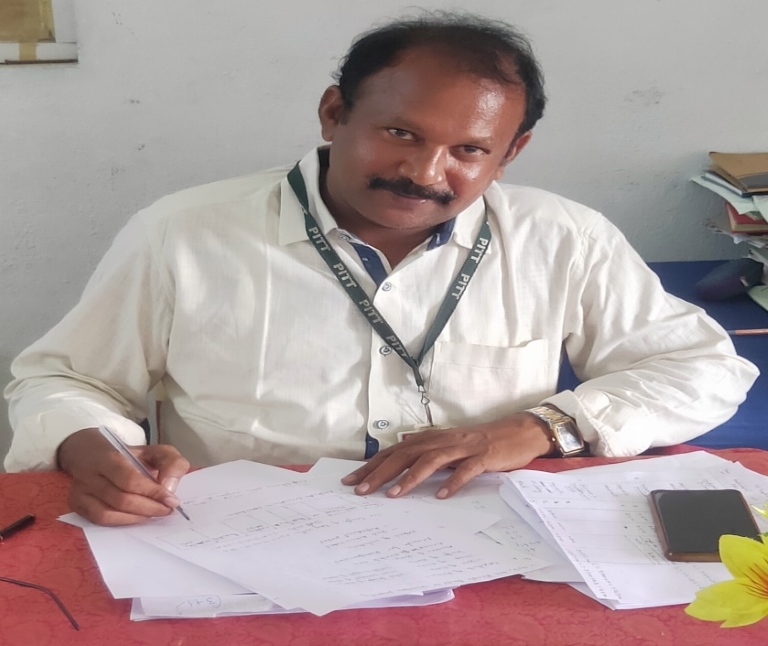 COURSES :
B.TECH – CIVIL ENGINEERING
M.TECH – STRUCTURAL ENGINEERING, TRANSPORT ENGINEERING
LABORATORIES:
1.

ENGINEERING WORKSHOP LAB
2. SURVEYING FIELD WORK LAB
3. STRENGTH OF MATERIALS LAB
4. FLUID MECHANICS AND HYDRAULIC MACHINARY LAB
5. CONCRETE TECHNOLOGY LAB
6. GEOTECHNICAL ENGINEERING LAB
7. TRANSPORTATION ENGINEERING LAB
8. COMPUTER AIDED DRAWING LAB
9. GIS & CAD LAB
10. ENVIRONMENTAL ENGINEERING LAB